Description
DRAGONS Book and DVD Bundle plus FREE T-Rex Tooth Replica
Dragons: History, Myth, Legend | David Rives and Vance Nelson | DVD | Wonders Without Number
Keep scrolling to learn more about the resources included in this book and DVD bundle with David Rives and Vance Nelson.
Dragon legends go back thousands of years. What if dragons were real? Why did scientist refer to early dinosaurs as "dragons"? Could they be the same? Join us in the search for clues. Vance Nelson has traveled the world researching dragon legends and collection artifacts relating to these giant beast. the biblical references to dragons might hold clues to understanding the mystery. From Alberta Canada, he is the author of multiple books, including one in Flood Fossils, one on giant animals of the past, and another on dragons.
Untold Secrets of Planet Earth | Dire Dragons | Book | Vance Nelson
It's time to delve into the mystery surrounding those creatures known throughout the world in ancient times as dragons. Are they merely mythical, or do they have a basis in reality? The answer, based on tangible evidence documented from around the world will astonish you.
If dino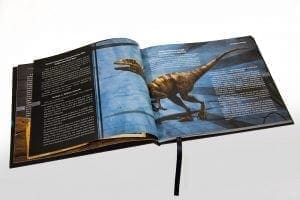 saurs lived alongside people as the Bible indicates, then surely somewhere on planet earth the evidence of such an extraordinary coexistence would be found. Dire Dragons provides revolutionary and profound evidence from ancient artwork that there is a real, powerful, documentable, and defensible connection between the dragons of ancient times an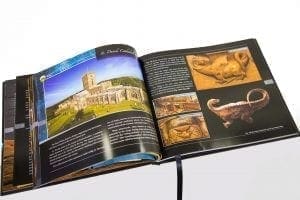 d the dinosaurs we know so well from fossils. This is a book with amazing pictorial evidence that dinosaurs and humans lived together. If you need to see the evidence, this book is for you.
Filled with rich, colorful, illustrative photography, this is a great addition to any educational curriculum, or as an intriguing, information-filled, coffee-table book. Regardless of how you share it, Dire Dragons is sure to be an excellent conversation piece, for adults and kids alike.
_______________________________________
Vance Nelson is a researcher, speaker, and writer. He travels the world searching for evidence relating to the history of planet earth. He has been on international radio and television. He lives in Alberta, Canada with his wife and children.
FREE – T.Rex Tooth Tip Replica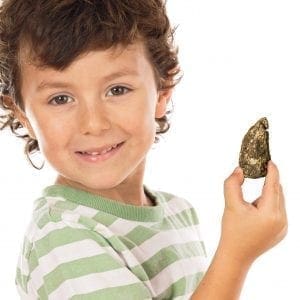 Tyrannosaurus Rex has wowed countless generations, young and old. Now, you can own this collector's item yourself! Cast in plaster from a REAL T. Rex fossil found at a paleontological digsite, this tooth replica preserves the rough texture of the fossil it was molded from. This item can be fragile, so use care when handling. This T-rex fossil replica makes perfect gift for your grandchildren or children's collection, or a display piece for an office or home… what a conversation starter!