Description
"The Bible Super Pack" is a must have for anyone wanting to learn more about the history and accuracy of the world's best selling book – The Bible.
Join David Rives and bible historian Rusty Maisel as they look at priceless biblical manuscripts and reveal remarkable stories of the brave men and women who gave their lives so that you and I could own a copy of the Bible for ourselves.

You will enjoy countless hours of study in the famous Henry Morris Study Bible.

Discover nuggets of truth in "Bible Knows Best" Book by David Rives. Get "The Bible Super Pack" today!
Here's what you get: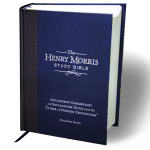 #1. The Henry Morris Study Bible is "an invaluable tool for the defense of the Christian faith" according to Dr. John MacArthur. With over 10,000 study notes, no other resource offers the comprehensive analysis of biblical creation and authority of Scripture as this one presents. The 2,215 pages feature a 10-point font and a two column format making it easy to read. Inside you will also find the Words of Christ in red, 22 total appendices, full color maps and a concordance. This large hardcover edition offers a dignified and gentle design that both men and women will find attractive.
#2. MANUSCRIPTS – Who Wrote The Bible? DVD
Rusty Maisel looks at God's Inspired Word, original language manuscripts, translations, and the Canon of Scripture. Why do we have 66 Books in our Bible? Who wrote the Bible? Who compiled it? And can we trust what is found in the Word of God? A look at the remarkable history of the Bible, starting with ancient manuscripts. The Bible, as you will see, is the enduring Word. It has been passed down through history with amazing accuracy, and can be trusted from Genesis to Revelation. Rusty and David look at God's Inspired Word, original language manuscripts and translations, and examine up-close some actual collection pieces of priceless value. What about the Canon of Scripture? Why do we have 66 Books in our Bible? Find out the answers as we explore… MANUSCRIPTS – Who Wrote the Bible?
#3. "Information Explosion – Gutenberg and the Printed Bible" DVD
Before the printing press, every bible had to be hand-written. Those "manuscripts" were extremely valuable and only the wealthiest of men could afford to own the bible… The spread of Gutenberg's technology enabled the renaissance and reformation in Europe and the spread of Scripture to the whole world. From the information explosion caused by Gutenberg's press to Tyndale's defiance of the Church's wish to keep the Bible in Latin, nothing could stop the Word of God from reaching the hands of even the "…boy who drives the plow."
Watch 3 minute trailer of this DVD:
#4. "GOD'S WORD Preserved Through Adversity" DVD
Through the ages, faithful men and women have endured great persecution…and the Bible is still under attack today. What did it take, so that you and I could hold the Bible in our hands and read it for ourselves? There was a lot of bloodshed involved. But also, there were men whose perseverance and boldness was beyond imagination. Stories of inspiration, but also stories of martyrdom. We like to think that this persecution was all in the past, but even today, those who stand on God's Word are mocked, criticized, and in some places, possess Bibles at the risk of their own lives.
Special Bonus Feature included: "Hiding this in a stool could cost you your life."
#5. "BIBLE KNOWS BEST – Hidden Gems of Astounding Science" Book by David Rives
Author, lecturer, and television host David Rives takes readers through a fascinating and fast-paced examination of the cosmos, human intelligence, earth sciences, and wonders of the animal world.