Description
Are Dragons real, or merely mythical?
It's time to delve into the mystery surrounding those creatures known throughout the world in ancient times as dragons. Are they merely mythical, or do they have a basis in reality? The answer, based on tangible evidence documented from around the world will astonish you.
If dino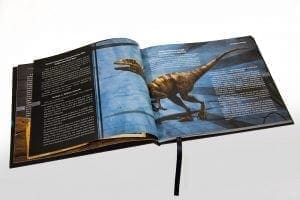 saurs lived alongside people as the Bible indicates, then surely somewhere on planet earth the evidence of such an extraordinary coexistence would be found. Dire Dragons provides revolutionary and profound evidence from ancient artwork that there is a real, powerful, documentable, and defensible connection between the dragons of ancient times an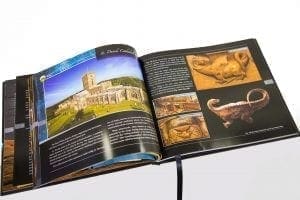 d the dinosaurs we know so well from fossils. This is a book with amazing pictorial evidence that dinosaurs and humans lived together. If you need to see the evidence, this book is for you.
Filled with rich, colorful, illustrative photography, this is a great addition to any educational curriculum, or as an intriguing, information-filled, coffee-table book. Regardless of how you share it, Dire Dragons is sure to be an excellent conversation piece, for adults and kids alike.
_______________________________________
Vance Nelson is a researcher, speaker, and writer. He travels the world searching for evidence relating to the history of planet earth. He has been on international radio and television. He lives in Alberta, Canada with his wife and children.
"I am a skeptic at heart. I want to see the evidence with my own eyes, examine it with my own hands, and analyze it with my own mind.
During my travels, I have seen things that I could never have dreamed of only ten years ago. The world is an amazing place with an incredible history. Generally, people only hear a tidbit of that history. This book series is designed to give people a vivid glimpse into parts of Planet Earth of which they may have never even thought.
I personally find exploration and research exhilarating. It helps me to better understand who I am, to better understand what my place is in the world and universe, and to better understand where I am headed on this roller-coaster ride called life." Vance Nelson
A Short Review:
After explaining his technique for ensuring unbiased dino portrayals, Nelson goes back to the roots of paleontology. He shows documents of the first scientific studies which freely use the word "dragon" to describe finds in the mid-1800s. Then he does something I found absolutely brilliant. He completely dismantles the modern notion that ancient people knew about dragons because they were paleontologists, too.

The book is filled with examples of authentic artwork from around the world. Everything is arranged by country with a beautiful map spread before starting in. Nelson usually opens with some info on how he found out about the site, had trouble getting there, or just the history of the artwork. By the time you actually see the comparison between art and dino, the tension has already built up, so you really want to know how the two compare.

A few of the art pieces I recognized from other creation sites, but, as he points out, most of the examples he uses are new to the dino/dragon debate. You will not be disappointed.

-Cheri Fields, Creation Science 4 Kids