Description
How could all of those Flood fossils form?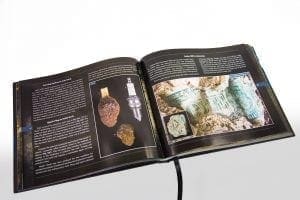 Noah. Noah's Ark. Noah's Flood. These are often thought to be nothing more than religious sensationalism, pure myth.
However, what if the most amazing story of all time turned out to be true? What if our modern secular scientific system was wrong on these points?
How would the world change with the knowledge that Noah, the Ark, and the Flood were absolutely true?
Flood Fossils provides real, solid, and prodigious evidence for the veracity of Noah's Flood. Most early scientists suggested a different origin for fossils than we currently teach.
A close look at the fossils and the layers in which they are contained, demonstrates one thing for sure. As shown in "Untold Secrets of Planet Earth: Flood Fossils", fossils formed quickly, not slowly.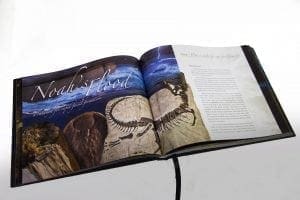 Untold Secrets of Planet Earth: Flood Fossils provides unsurpassed photographic examples of fossils from around the world. New evidence may force fossil experts to resort back to one of the earliest ideas of how fossils may have formed–underwater. If you have any interest whatsoever in natural history, this book is a must-read.
Prepare to be amazed: the Ark, the Flood, the fossils.
___________________________________________________________________
About the Author: Vance Nelson is a researcher, speaker, and writer. He travels the world searching for evidence relating to the history of planet earth. He has been on international radio and television. He lives in Alberta, Canada with his wife and children.